For many years, Rock the World has stood behind our graduates who serve overseas in other ministries and whose activities interface with our mission and programs. For RtW, standing behind them means prayer and being a channel of financial support as well.
At this time all of the graduates we've historically supported have returned to their home countries to pursue further education or a different line of service. One couple has now assumed a leadership & sending role within their agency. We therefore gladly continue our supportive association with "J&M".
Josh and Meredith Johnson have just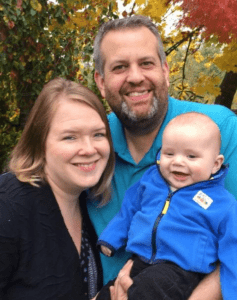 become the Executive Directors of All Nations' North American hub. Long-term supporters of Rock the World will recognize Meredith right away for the various roles she's filled in this ministry from 1997 to 2011, and guest roles at re:mix and in Josiah Project right up to this year.  (Joshua has been in on this since 2011, too.) To read more about their current ministry and help support them try clicking here.