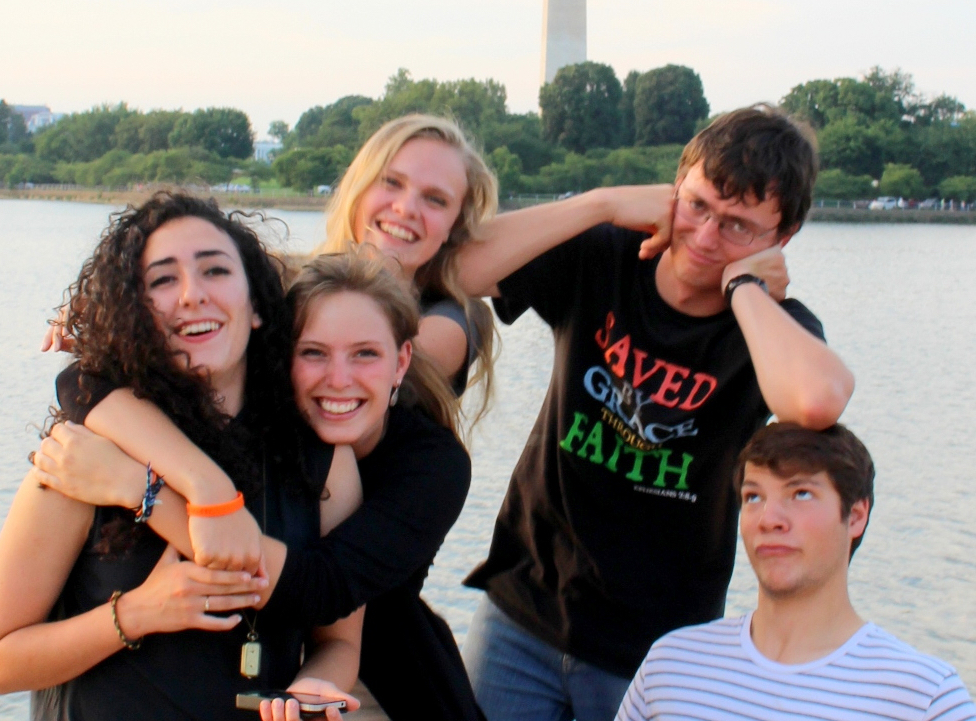 Josiah Project gives college students an opportunity to step out of the classroom and get experience in mission and ministry at home and abroad. This 11-week intensive program equips college students to impact the world for the Kingdom of God. The essence of JosiahProject lies in community with one's team, hands-on experience in youth ministry, urban outreach, cross-cultural missions, and church planting. 
The most amazing and unique aspect of this program is what happens during your second summer. (Yes, there are two!) That's because what happens your second summer isn't up to us: it's up to you (and of course, God). Seriously. Read on.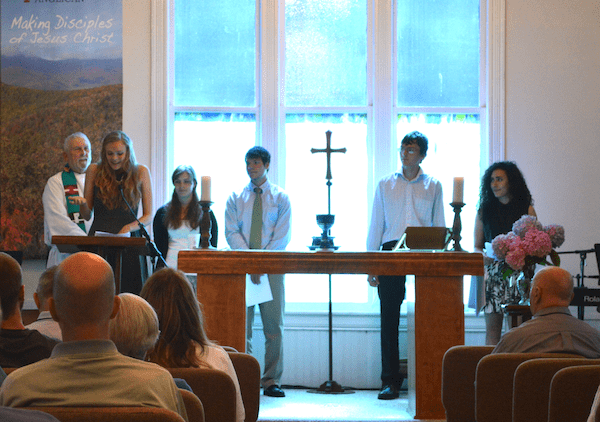 The following is a typical schedule for a Josiah Project team's First Summer. BTW, you do get weekly days off in the middle of all this! Also, please note that this only gives a typical example, not the actual dates for any particular summer. THESE DATES MAY BE VERY DIFFERENT, especially for teams that include trimester or international students. Those teams start around June 15th, so the other dates also move later.
Orientation & Outdoor Challenge May 19-June 3
May 19 Team members arrive in Ambridge (near Pittsburgh)
May 19-23 Orientation to Rock the World, Josiah Project, and your team members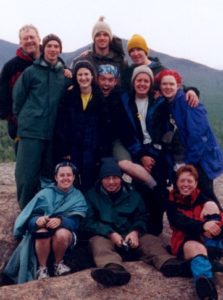 .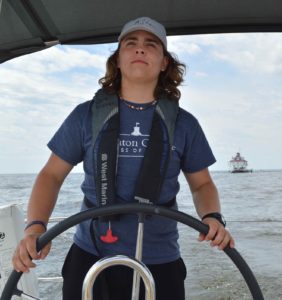 May 24-June 1 Outdoor challenge! Teams arriving in May usually go wilderness camping. Teams arriving in June usually learn to sail.
June 2-3: Solo Day and Day Off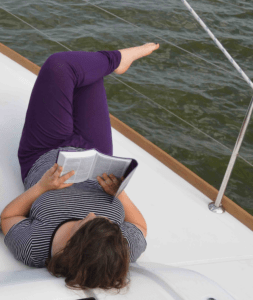 The Solo Day is a day alone with God. There are some reflection tasks that day. These help you reflect and remember, and also help you communicate with your supporters. It's alone time, not time to go hang out with friends or catch up on everyone's Twitter accounts. On the day off you can do what you like.
First Summer Core Training
The center of the summer will feature Three Training/Experience Cycles. Each Cycle includes meeting and learning from experts in each area of ministry, and a "site assignment" placement where you'll serve short-term in an effective ministry.
Cycle 1: Student Ministry June 4-23
The youth ministry cycle begins with a day of training geared toward understanding youth and how to do ministry with them. Topics center on the Biblical Basis for relational youth ministry, youth culture, and basic program methods.
June 24-25: Solo Day and Day Off
Cycle 2: Urban Ministry June 26-July 7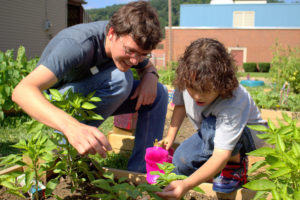 The urban ministry cycle also starts with a few days of classroom training then launches you into involvement with an urban ministry. Often these ministries are in Pittsburgh, but some have been as far away as Los Angeles.
Solo Day and Day Off July 8-9
Cycle 3: Cross-Cultural Ministry July 10-28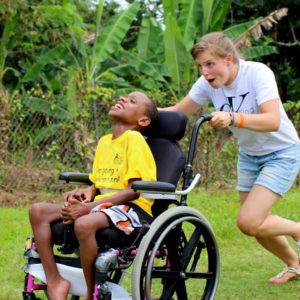 This cycle also starts with a few days of classroom training then launches you into involvement with an effective  ministry overseas. Teams usually serve in Latin America, but have gone to other locations in the Caribbean or Africa. 
NOTE FOR TCK TEAMS: In odd-numbered years, this becomes an application phase, where the team puts into action all they've been learning this summer. Along with the Executive Director and a recent JP graduate, they will plan and execute a weeklong program for Third Culture Kids (TCKs), teens who are growing up in a country other than the country of their parents and their passports. 
Solo Day and Day Off July 29-30
Daily Schedule: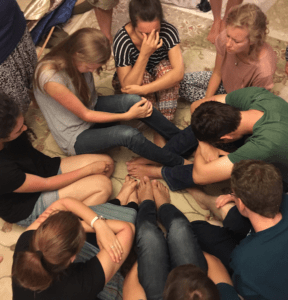 While you're in the training phases of each cycle there will be classroom input, "Air Time" (worship, personal sharing, and mutual intercession), personal quiet time, and free time (usually late afternoon/evenings.) During the site assignments (field placements) your schedule is determined 95% by the ministry with which you are placed. Rock the World only requires those placement sites to allow you time to meet and pray with one another as a team.
Second Summer Planning/First Summer Debrief July 31-August 8

Sometimes team members feel God calling them to work on a ministry project together in their Second Summer, sometimesthey don't. It's up to each of you, and we'll stand behind you as you a
ttempt things for God — big or small.
August 8 Return home and to campus to express God's Kingdom there!
There's a College Scholarship?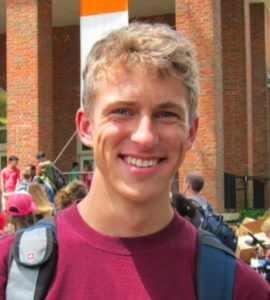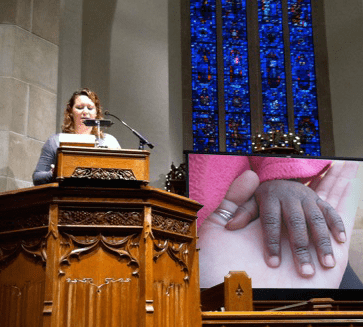 If you complete all elements of the Josiah Project First Summer, you qualify for a $3000 scholarship for continuing your education. We want this experience to be financially possible for you! Doing JP means that you can't really hold a summer job.
Scholarship Requirements include:
Completing all reflection assignments and evaluation activities.
Participating fully in your team's community of learning and serving.
Making a substantive, responsible effort to raise at least $3800.
Fulfilling duties at Site Assignments.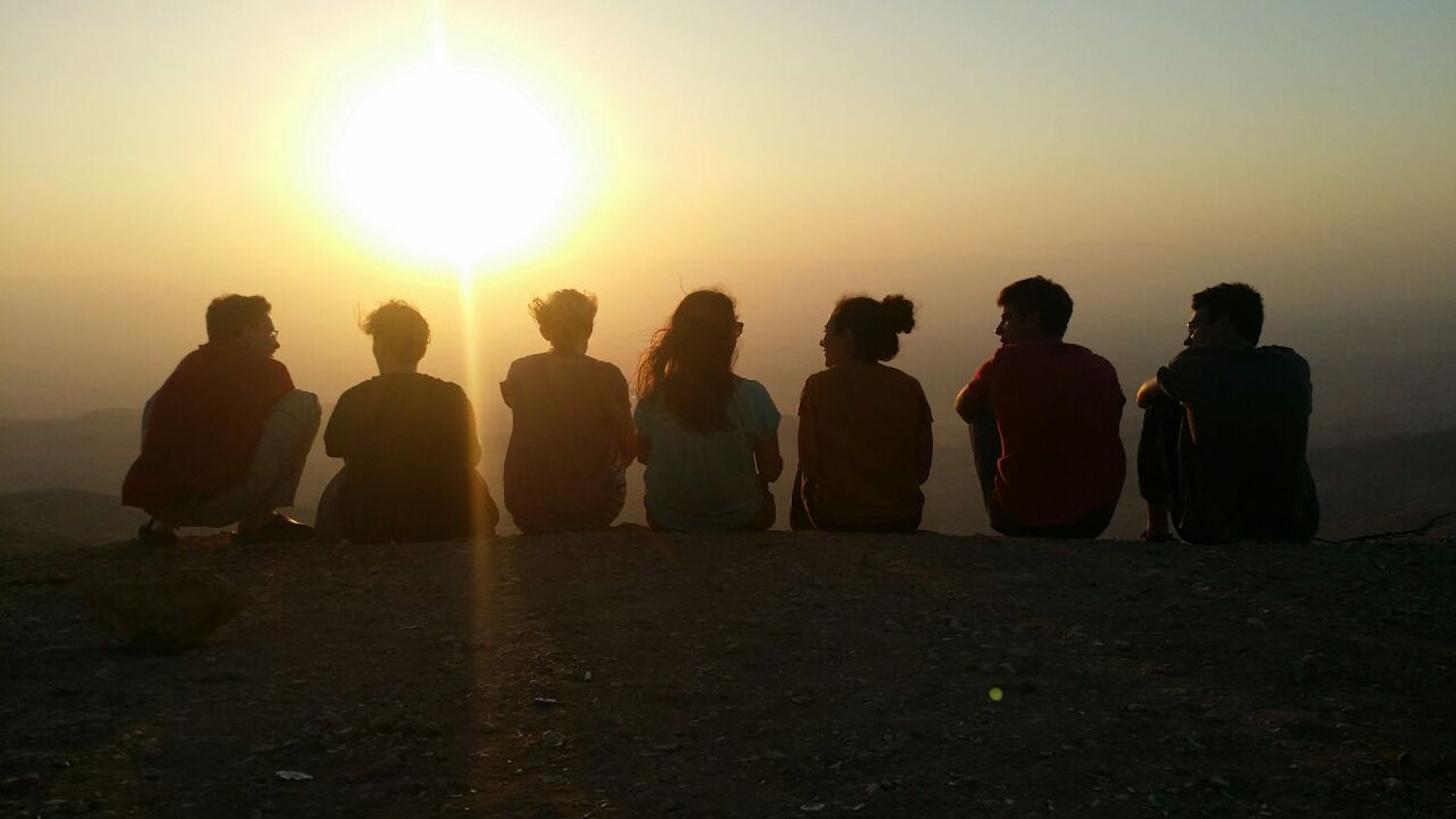 The second summer is the most unique aspect of Josiah Project. You not only receive excellent training and experience, you'll go through a process of debriefing and discernment. This process culminates at the end of the first summer. Rock the World helps YOU evaluate how God has gifted you for ministry and what He may be calling you to do. The first summer you discover or refine your calling. The second summer you go and do it!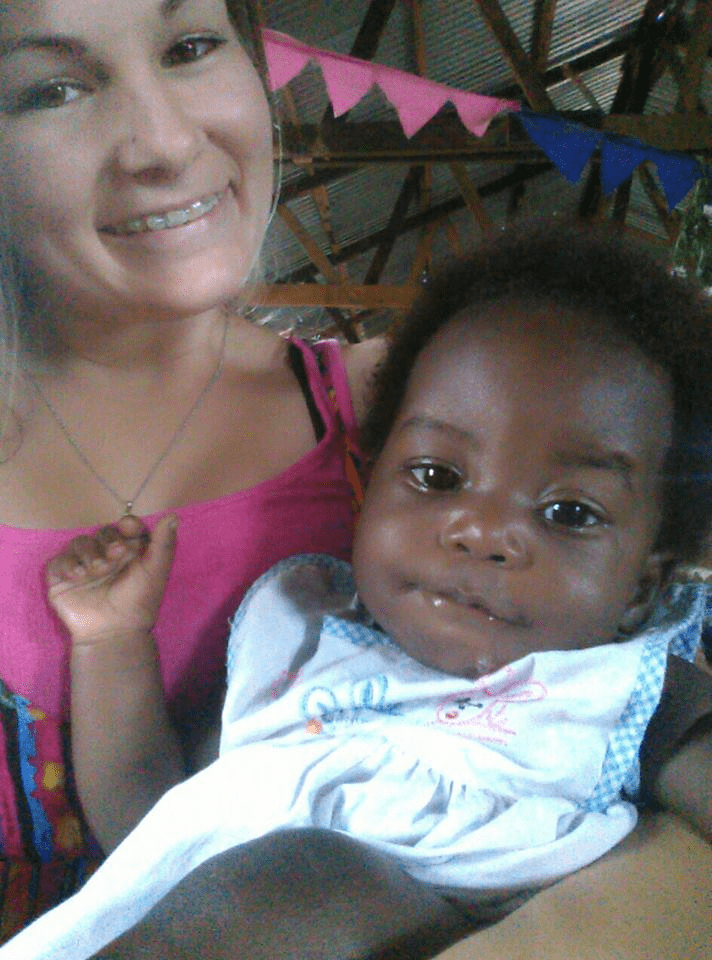 Rock the World does not dictate what your second summer project will be; we help you listen to God for His guidance. Then we back you with our experience, structure and connections to help you develop and implement whatever God has placed on your heart.
How About You? What you do, where you go, how much it costs is all up to whatever The Holy Spirit Leads you to do. There are a few requirements for a program to be considered a Second Summer project. But we're really not interested in telling you what you can't do!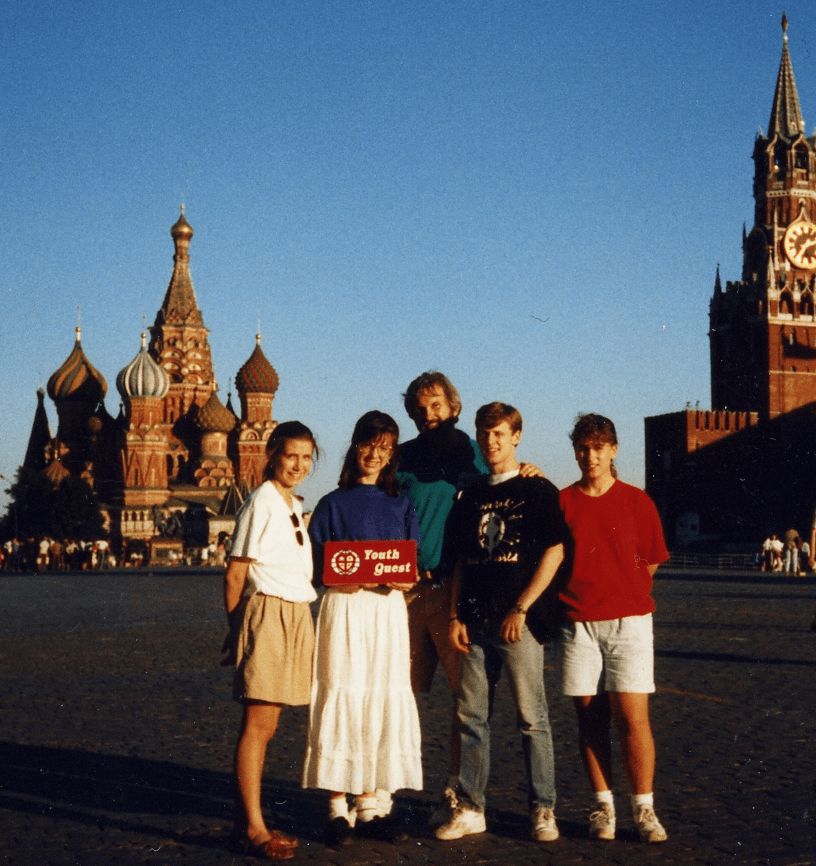 Past JP-ers have done cross country ministry trips, planted churches, led short term trips to Nepal, Belize, Uganda, Singapore, Russia, the Middle East, etc., lobbied for hunger relief on Capitol Hill, worked with Sudanese refugees, or returned to their home churches or campus ministries better equipped to serve and with a stronger passion to make a Kingdom impact. These are just examples of what God may be calling you to do.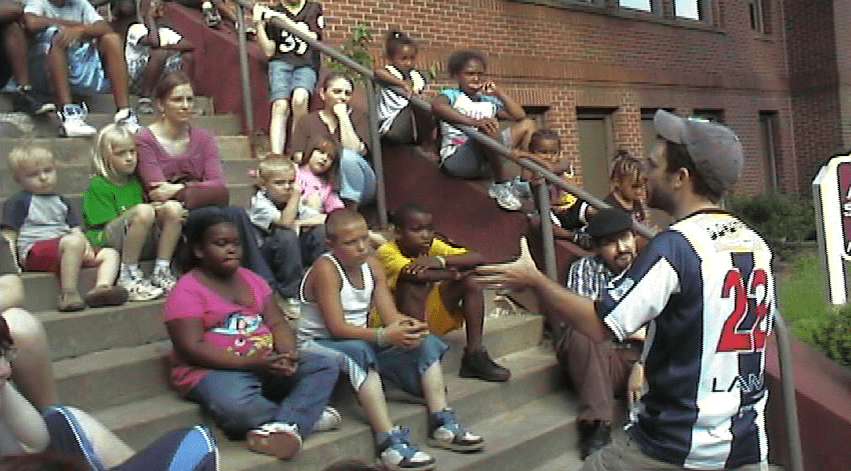 Some second summer projects have even grown into full-blown ministries. For instance, Eric Geisbert and Shea Rankin signed up for Josiah Project in 2003. Ambridge, PA, is where the JP team lives during the first summer. The children in this economically distressed mill town had nothing to do during the summer months — nothing except get into trouble on the streets. Eric and Shea felt God was laying these children on their hearts. For their Josiah Project Second Summer in 2004 they developed a sports camp to give the kids an opportunity to have fun — and more. Ambridge Sports Camp grew to include an arts camp as well. Over time it grew into a year-round ministry, developed an after-school program, and a discipleship track. The ministry the Lord led them to invent blessed the children of Ambridge for more than ten years.
Another JP Team planted a church that also met for many years. Another team took on a mission that included planting prayer rooms in the Middle East, some of which continue running to this day. These things and much more arose from God giving Josiah Project students a vision for changing lives with their Second Summer. What might God start and whose lives might He touch through your faithful initiative?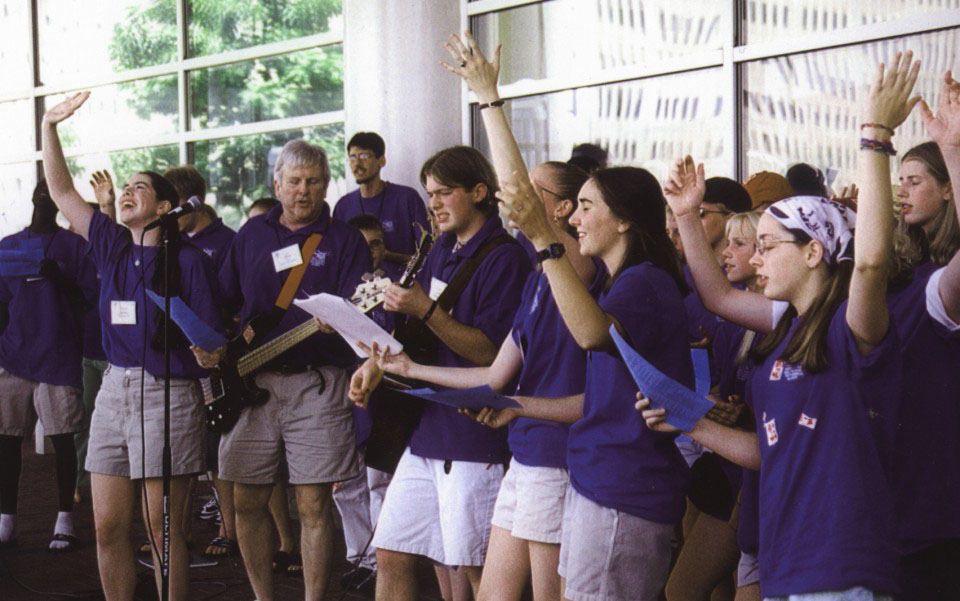 Counting the Costs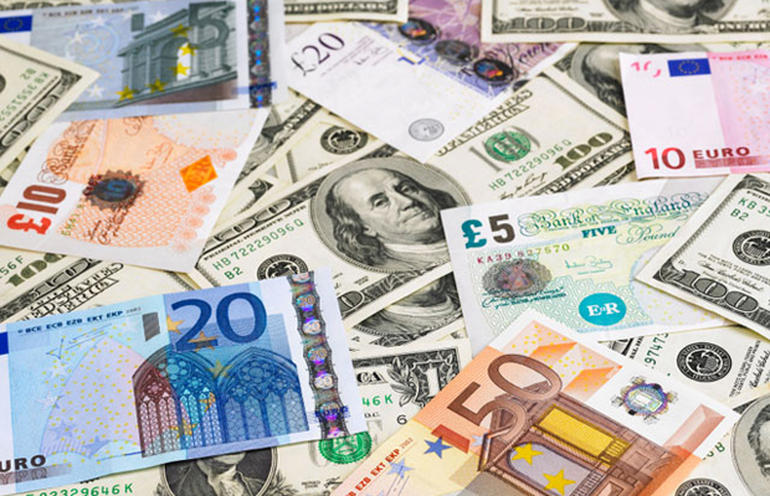 Josiah Project Team members each try to raise US$3800 to offset expenses. This covers all costs including travel, class fees, airfares, overseas insurance, housing, food, etc. Rock the World helps you fundraise before and (if needed) throughout the summer.
What If I Can't Raise it All?
In Josiah Project's first summer you have to TRY to raise $3,800 for the team. If you do all the fundraising stuff but only raise $1987.34, that's fine. If you do all the fundraising stuff and raise $5,800, that's even finer 🙂 The program actually costs us more than $6,000 per student, but don't worry about that. God alone knows how much you will actually raise. We want the right people in the program, and trust God will supply the need as we pray and pull together.
Who's Leading this?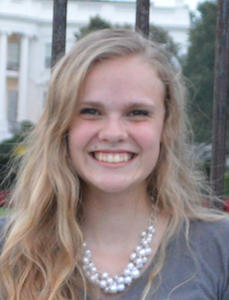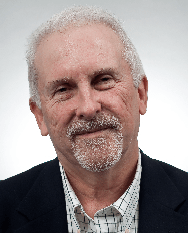 In the summer of 2018 Josiah Project will be led by the Rev. Whis Hays and Sarah Golder. Whis founded Rock the World in 1989 where he serves as Executive Director. He taught Youth Ministry at Trinity School for Ministry for 15 years, and launched Josiah Project in 1990. Sarah will become Rock the World's Assistant Executive Director in May after she graduates from the University of Portland. She is a recent graduate of Josiah Project and is a member of UP's highly regarded Entrepreneur Scholars program. Fun fact: he's taller but she can reach higher. Really. Long. Arms.
If you've read this far....
Click here to get started. We suggest that even if you're not ready to apply yet you might want to read and pray through this application. Seriously, we've been told that God has used the Josiah Project application questions to actually change people's lives.